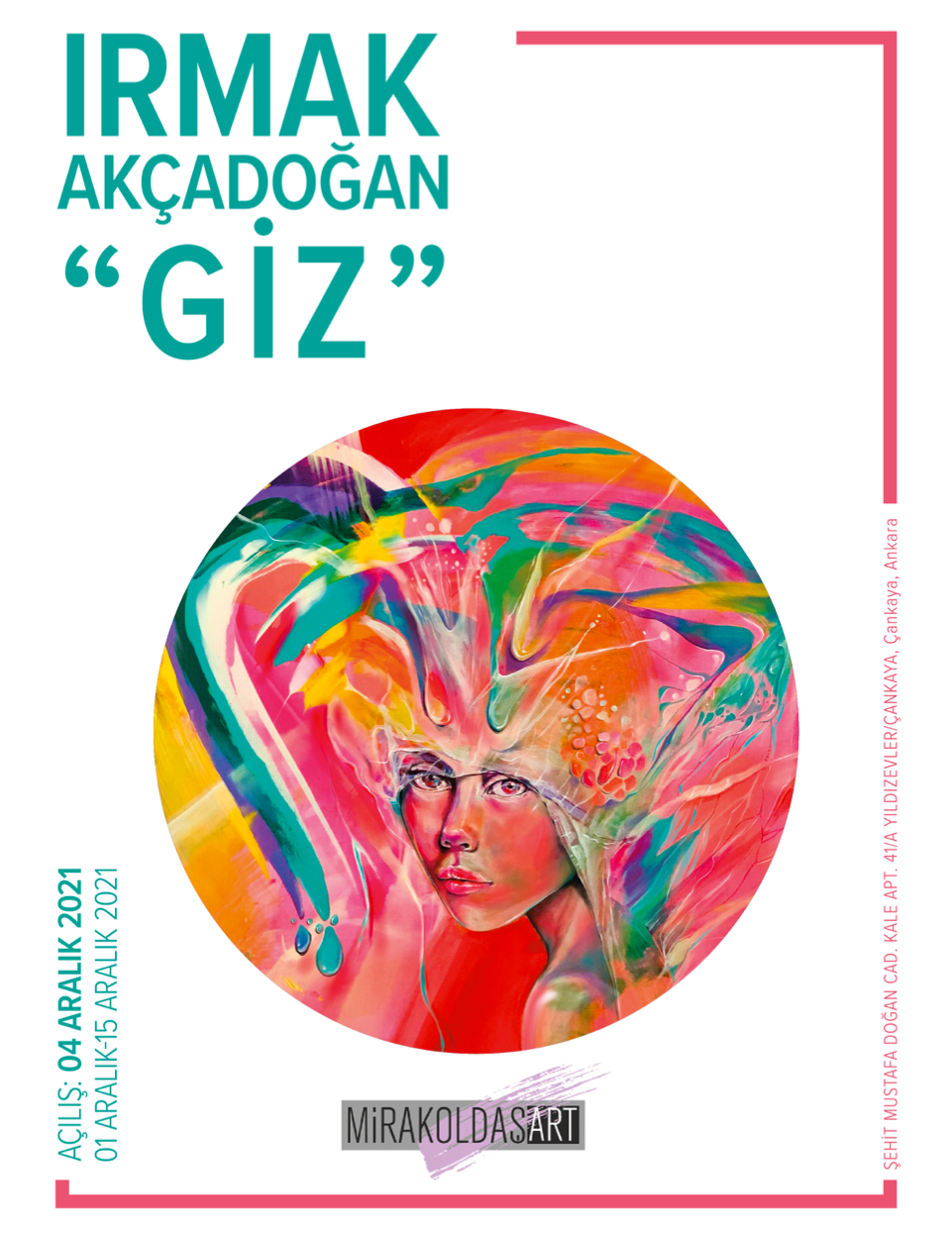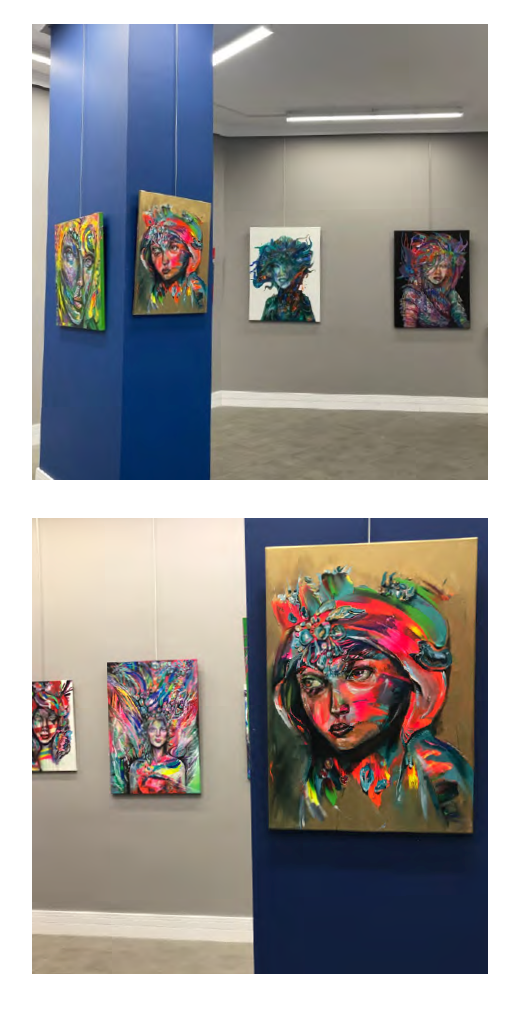 Doğuş University Faculty of Art and Design, Graphic Department faculty member, Assoc. Prof. Irmak Akçadoğan's solo exhibition "GİZ" opened on Saturday, 04 December 2021, at 18.00, at
Ankara Mira Koldaş Art Gallery
. The exhibition can be visited until December 15, 2021.
In the exhibition, the mysterious faces waiting to be seen have something to tell.  The portraits in the "Hidden" exhibition are waiting for art-loving viewers to hear themselves.
All portraits in the exhibition contain traces. These traces are the reflection of sometimes happy and sometimes sad moments. The intertwined colors, the layers that change color according to the perspective, and the attractiveness of the precious stones ensure that the emotional state reflected in the eyes of the portraits is hidden at first glance. The viewer, who can catch the moments when this curtain is opened, can hear what the portraits want to tell.
Doğuş Üniversitesi Sanat ve Tasarım Fakültesi, Grafik Bölümü öğretim üyesi, Doç. Dr. Irmak Akçadoğan'ın kişisel sergisi "GİZ", 04 Aralık 2021 Cumartesi günü saat 18.00'de, Ankara Mira Koldaş Sanat Galerisi'nde açıldı. Sergi 15 Aralık 2021 tarihine kadar izlenebilir.
Sergide, görülmeyi bekleyen gizemli yüzlerinin anlatmak istedikleri var. "Giz" sergisinde yer alan portreler, sanatsever izleyicilerin kendilerini duymalarını bekliyor. 
Sergide yer alan tüm portreler izler barındırıyor. Bu izler bazen mutlu, bazen hüzünlü anların yansıması. İç içe geçmiş renkler, bakış açısına göre renk değiştiren katmanlar ve değerli taşların dikkat çekiciliği, portrelerin gözlerinden yansıyan duygu durumunun ilk bakışta gizlenmesini sağlıyor. Bu perdenin aralandığı anları yakalayabilen izleyici, portrelerin anlatmak istediklerini duyabilir.